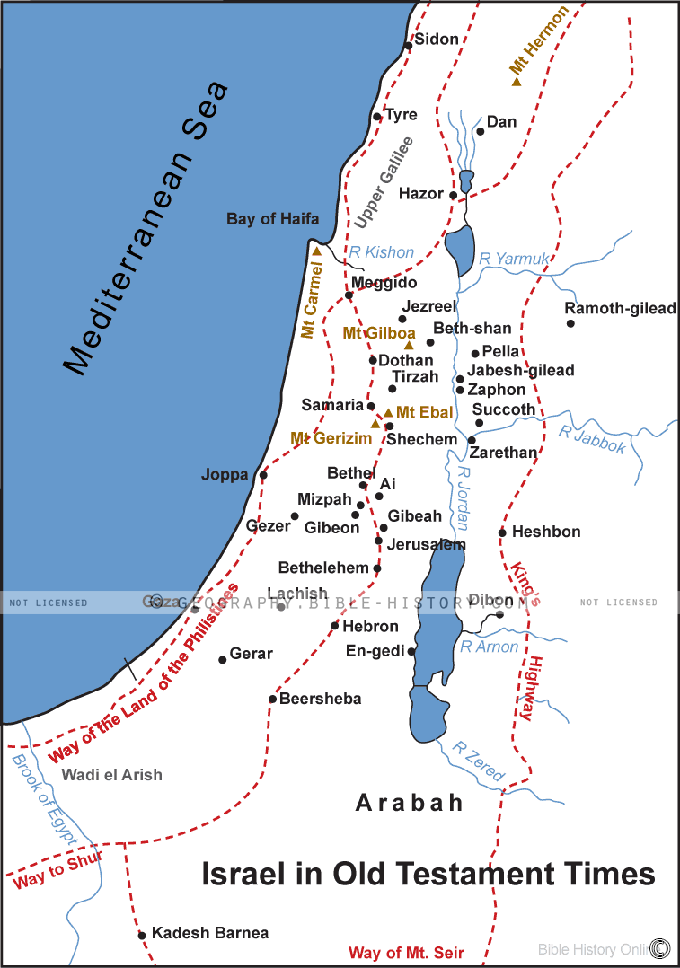 The "Map of Israel in Old Testament Times" is a captivating historical document that offers a vivid glimpse into the geographical landscape of one of the world's most historically significant regions. This meticulously crafted map provides a visual journey through the ancient land of Israel, as it was described in the Old Testament, offering a unique opportunity to explore the historical context of biblical narratives.
With painstaking attention to detail, this map allows you to trace the boundaries of ancient Israel and its neighboring territories. It highlights the cities, regions, and landmarks mentioned in the Old Testament, making it an invaluable resource for scholars, theologians, and history enthusiasts seeking to deepen their understanding of this period.
Whether you're intrigued by the stories of the patriarchs, the Exodus, the conquest of Canaan, or the reigns of kings and prophets, the "Map of Israel in Old Testament Times" serves as a portal to the biblical past. It invites you to immerse yourself in the landscapes that played a central role in the religious and historical narratives of the Old Testament, providing a deeper appreciation of this sacred and historically rich land.