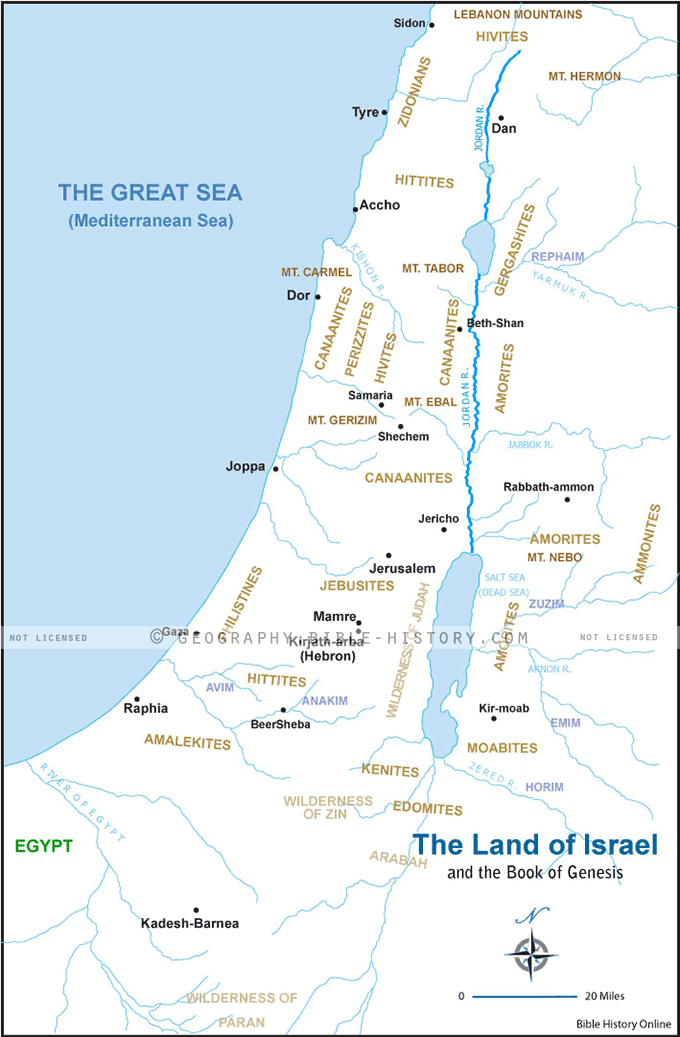 The Map of the Land of Israel and the Book of Genesis is a captivating journey through the heartland of faith, offering a visual narrative that intertwines the geography of ancient Israel with the timeless stories from the Book of Genesis. This meticulously crafted map is a testament to the enduring connection between the sacred text and the sacred land.
Spanning the expanse of the map, you'll encounter the geographical contours of ancient Israel, from the lush plains of Canaan to the arid expanses of the Negev Desert. Key locations such as Hebron, Shechem, and Beersheba are highlighted, providing a tangible link to the biblical narratives that unfolded within these lands.
What sets this map apart is its integration of the Book of Genesis. As you explore the regions, you'll find annotations and illustrations that correspond to the pivotal events and figures described in the book. Walk alongside Adam and Eve in the Garden of Eden, witness Noah's Ark on the waters of the flood, and trace the journeys of Abraham, Isaac, and Jacob as they followed the divine call.
The Map of the Land of Israel and the Book of Genesis is not only an educational tool but also a source of inspiration. It invites readers, scholars, theologians, and pilgrims to delve deeper into the scriptures and connect with the physical landscapes where these ancient stories came to life.
Whether you're a devout believer seeking a profound spiritual connection or a student of history and literature interested in the origins of biblical narratives, this map offers an enriching and immersive experience. It allows you to bridge the gap between the biblical text and the geographical reality, providing a visual and intellectual journey through the heart of faith.
Immerse yourself in the convergence of history, spirituality, and geography as you explore the Map of the Land of Israel and the Book of Genesis. It beckons you to walk in the footsteps of biblical figures and to uncover the enduring resonance of these ancient tales in the land they called home.