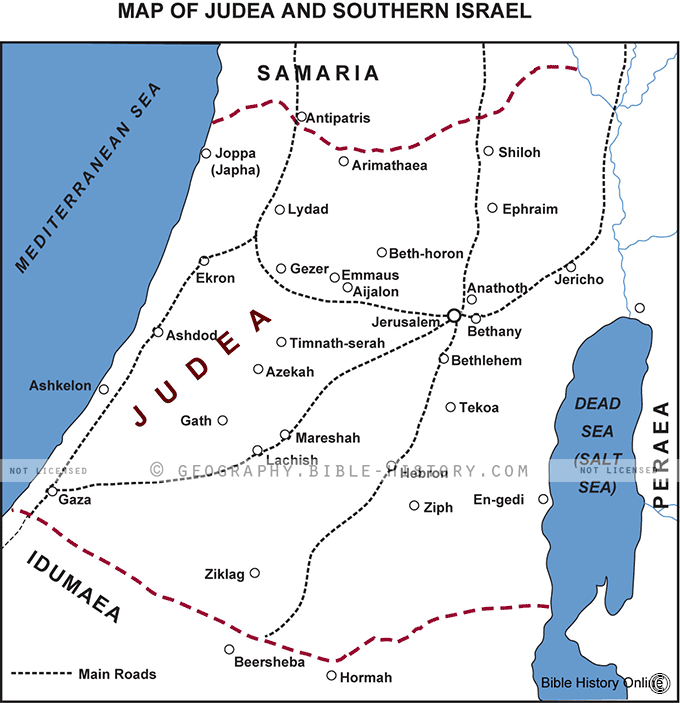 The "Map of Judea and Southern Israel" is a valuable geographical resource that provides a comprehensive overview of this historically rich and culturally significant region. Spanning from antiquity to the present day, this map encapsulates the essence of Judea and southern Israel, offering a visual journey through its diverse landscapes and historical landmarks.
With meticulous attention to detail, this map allows you to explore the ancient cities, settlements, and archaeological sites that have played pivotal roles in the region's history. You can trace the footsteps of countless civilizations, including the Canaanites, Israelites, Babylonians, and Romans, each leaving their mark on the land.
Whether you're a history enthusiast, a scholar of biblical narratives, or a traveler eager to explore this captivating region, the "Map of Judea and Southern Israel" is your key to understanding the rich tapestry of cultures, traditions, and events that have shaped this area throughout the ages. Discover the historical significance and modern-day charm of Judea and southern Israel through the lens of this informative and visually engaging map.